Finding the best hotels and resorts in Munnar is one of the most difficult tasks to carry out for any traveller wanting to get the best Munnar tour packages. As there are is a deluge of resorts and hotels in Munnar, find the best one is harder than thought. However, we have come up with a list that includes some of the best hotels in Munnar that can provide you with exceptional accommodation options.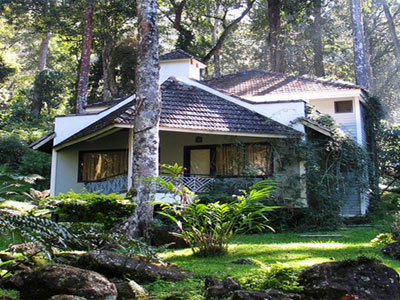 The Tall Trees Resorts: An excellent nature resort spanning on the land of about 66 acres, this resort is one of the best Hotels in Munnar. Located in Pothamedu, this is also the best location for couples for a honeymoon.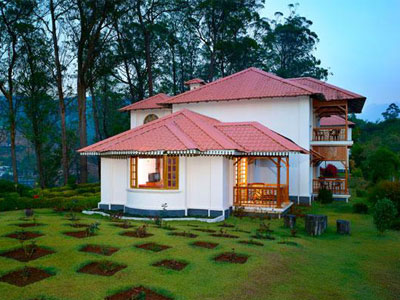 KTDC Tea County: Owned by the government, KTDC Hotel in Munnar is a   premium hotel locatednear Munnar town.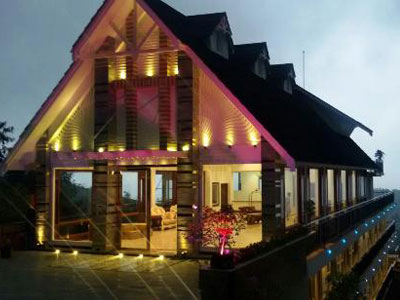 Parakatt Nature Resorts: Located in Pallivasal, Parakatt Nature Resorts is one of the top 10 resorts in Munnar and offers a broad range of premium facilities and rooms that match the requirements of both business and leisure travellers to Munnar.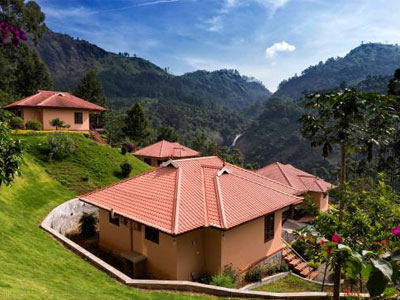 Aranyaka Resorts: Located adjacent to Athukad waterfall, all the rooms of the resort provide exceptional views of the mountain ranges, waterfalls and lush valleys.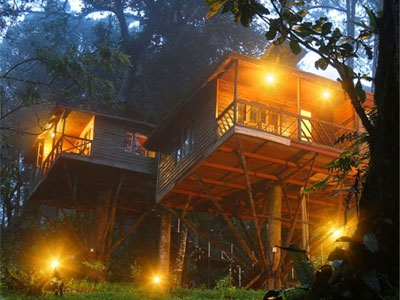 Nature Zone Tree House: The tree house located in Lakshmi hills which are a renowned trekking path and provides African Tents and Tree Houses. The property is only accessible by Jeep.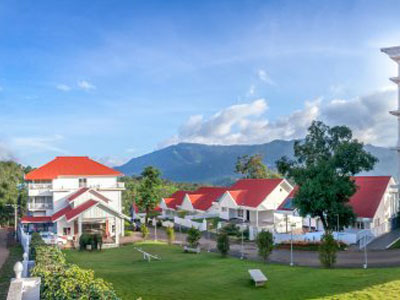 The Fog Resorts & Spa: Located in Eatty City, Fog Resorts & Spa is a resort with swimming pool in Munnar. Providing exceptional views of the misty valleys in Munnar, it is a befitting accommodation option for people looking for unique Munnar tourism.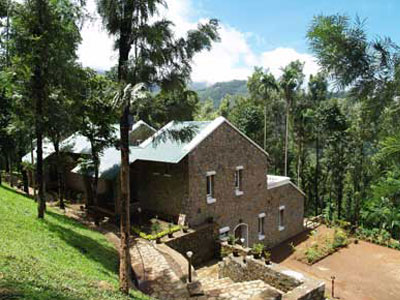 Kaivalyam Retreat: Located in Pallivasal, it is a holistic health and yoga resort amidst the mountain ranges Munnar. It is also the winner of Traveler's Choice-2012 award of TripAdvisor.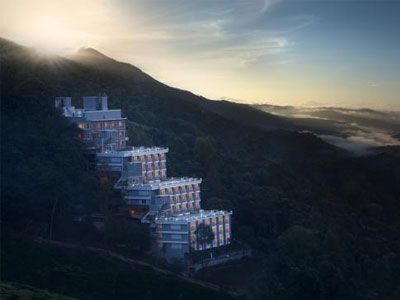 Chandy's Windy Woods: Located in Meencut, Chandy's Windy Woods is an outstanding resort offering luxurious accommodation in Munnar.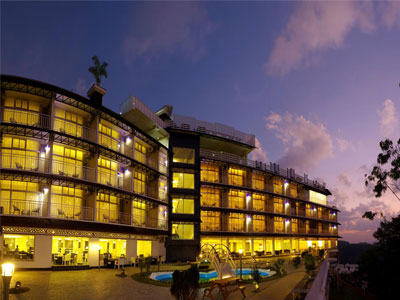 The Panoramic Getaway: Offering excellent personalised services such as with high-speed Wi-Fi and A/c accommodation, Panoramic Getaway Hotel is one of the best hotels in Munnar and located in Chitrapuram.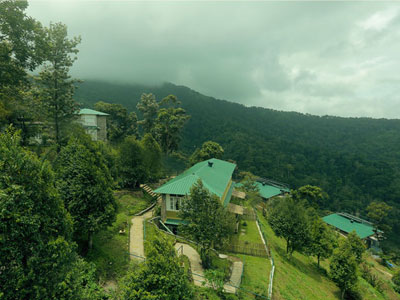 Spice Tree Resorts: Offering Jacuzzi Suite & Pool villa in Chinnakanal, Spice Tree Resorts can make the stay all the more comfortable and excellent with fabulous and airy rooms.
Swiss County: It is a boutique property with superb rooms in Chitrapuram.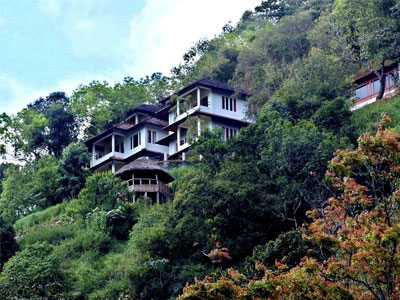 Black Berry Hills Retreat & Spa: Located in Pothamedu, this property boasts of its exceptional views from the chambers. Without any doubt, this is perhaps the best valley view resort in Munnar, along with Jacuzzi and Spa.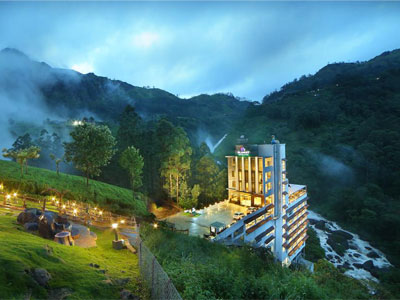 Blanket Hotels & Spa: It is a new hotel located in Athukad waterfall and offers the best view of the waterfalls and tea gardens aplenty, from the room.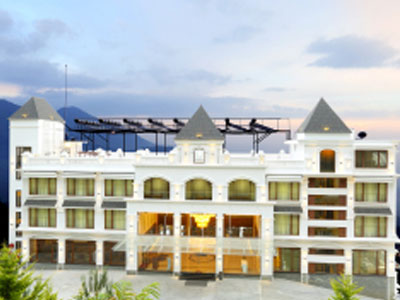 Plum Judy Leisure Hotel: Offering Jacuzzi suites and Spa in Munnar, Plum Judy Leisure Hotels will sure surprise the visitors with panoramic views of the mountain stretches making it one of the best hotels in Munnar. It located in Pallivasal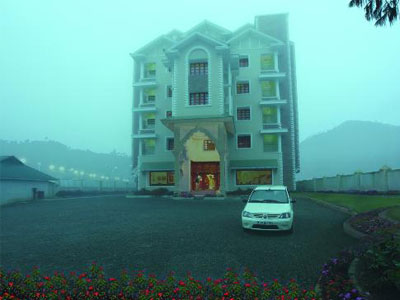 Hotel Silver Tips: Exceptionally suitable for meeting and conference, the hotel is located just about a kilometre away from the Munnar town. Indian movie star Shahrukh Khan stayed in this hotel during the shoot of his film 'Chennai Express'.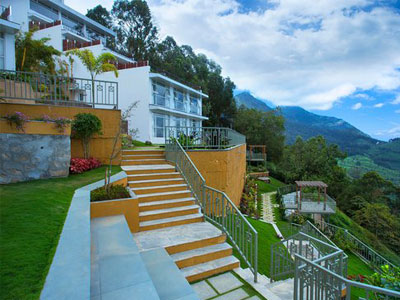 Hotel Fragrant Nature: Being one of the 5 Star Hotel in Munnar, Hotel Fragrant Nature offered exceptional views of the green clad mountain ranges of Munnar and located in Pothamedu.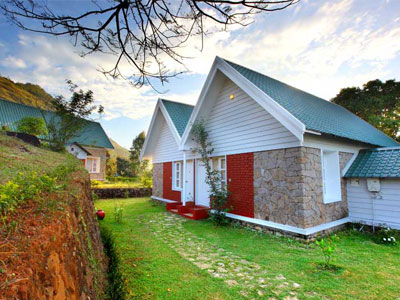 Ambady Estate: It is a boutique property that offers colonial cottages in Munnar.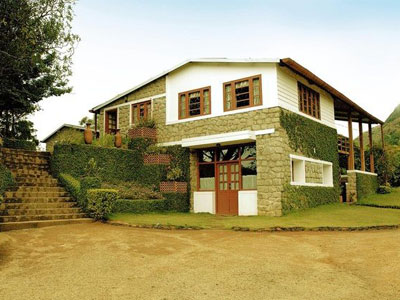 Windermere Estate: It is a plantation resort located in Pothamedu and is preferred mostly by foreign travellers.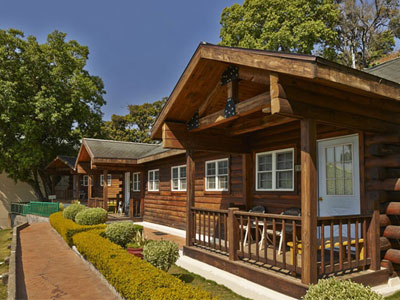 Club Mahindra: Located in Chinnakanal Tea Estate, caressed by the views of the lake and adjacent tea gardens, Club Mahindra is undoubtedly one of the best 5 Star Resorts in Munnar.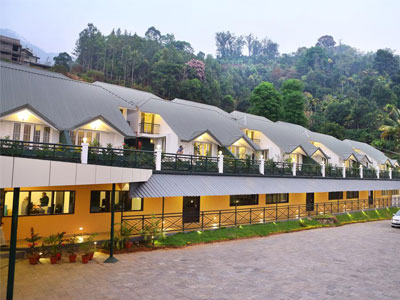 Munnar Tea Country Resorts: Being the first all-villa premium family resort in Munnar is one of the best resorts in Munnar, without any doubt.